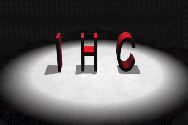 YOUNG PEOPLE'S CHEVRA
The Young People's Chevra (YPC) is open to congregants in the 18 - 35 age group who do not have school-age children. It is not a singles group, although many members are singles. It is not a young married group, although many members are married, many with preschool children. The YPC was formed because the Temple recognizes the outlook of people in this age group—money is tight. The dues structure is less for members of YPC, allowing them the full benefits of IHC membership without undue pressure on their finances and the advantages of their own Board and committees and social programming.
If you are not yet affiliated and you are within the age bracket of YPC, call the Temple office for more information. Call (317) 255-6647.