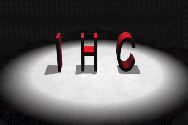 SISTERHOOD
The Temple Sisterhood has been involved with all aspects of congregational life at IHC for nearly 80 years. Members of Sisterhood are joined with Women of Reform Judaism, a national organization 100,000 strong, serving Jewish and humanitarian causes.
Sisterhood provides a wide array of services and programs to IHC. Our beautiful gift shop has wonderful Judaica items for the congregation and the community. We sponsor Oneg Shabbat and provide flowers for the Bimah. Sisterhood plays an important role in the lives of our families and is involved with the children of the congregation from birth to college. Young families participate in our Cradle Roll program, scholarships are available for the IHC Early Childhood Center, Religious School children are given gifts for consecration, Bar/Bat Mitzvah, birthdays, confirmation, and holidays. Financial support is provided for IFTY, camp scholarships for GUCI and college youth programs.
"Connections" is a program of small groups who meet for their different social interests. We sponsor social action projects, such as blood drives, and collections for women's shelters. We co-sponsor a book fair, outreach programs, and guided tours of our building. Our Caring Community performs mitzvot for congregants in need.
Sisterhood has something for all stages of your life. Membership gives each woman the opportunity to enrich her life while helping others.
Join us! Call or Email today.