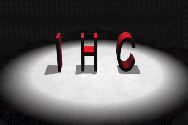 OUR SENIOR RABBI'S MESSAGE
For 140 years IHC has stood for our Jewish past, present and future. As the oldest congregation in the city and the largest in the state, IHC has always been in the forefront of religion, education, leadership and community service. Our Rabbis, Cantor, Professional Staff and laity have been nationally recognized for outstanding leadership within both the Jewish and general communities.
IHC is a House of Study (Beit Ha-Midrash), a House of Prayer (Beit Ha-Tefillah), and a House of Gathering (Beit Has-Knesset). The congregation's programs reflect these three traditional functions of the synagogue. We bring together Jews of all ages to deepen our caring and affection for each other. We worship together on Shabbat and Holy days to search for meaning and purpose in our lives and during life cycle events to share the joys and sorrows of life. We meet together to study and learn the traditions and ideals of our faith and to commit ourselves to the beauty and worthwhileness of life.
As a Reform congregation, we are members of the Union of American Hebrew Congregations (UAHC), and we identify with the teachings of Reform Judaism. A Reform congregation is creative and challenging. We maintain a great reverence for and loyalty to the Jewish tradition, as well as the unique approaches of Reform.
With over 1400 families as members, we are a large congregation. Our professional staff and lay leadership strive to maintain the highest possible standards of congregational relationships and to ensure that the needs and perspectives of each member are heard and met. Our continuing growth is a sign of the vitality and excitement of our congregation's activities.