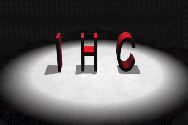 NEW HORIZONS
New Horizons is the arm of IHC that is specifically geared to the interests of mature men and women regardless of religious affiliation. Meetings are held ten times a year on the third Monday of the month at 11:00 am at the Temple. Dues are $4.00 per year; lunch is $3.00 for members and $4.00 for non-members. Kosher meals are available on request. Reservations are always required.
We offer sociability, a delicious home-style lunch, entertainment, an opportunity to play cards and do community service, all in a caring, friendly atmosphere.
We are always in need of caring volunteers, regardless of age, who enjoy working with older people. If you are warmhearted and have an occasional spare hour, here is an opportunity to share your talents—whatever they may be—and enrich your own life as well as those of our members.
Please call or Email us. We would like to discuss New Horizons with you.