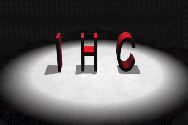 OUR CANTOR SPEAKS OF CULTURAL ARTS
The rich heritage of our people is expressed in many ways—through music, art, dance and cuisine. IHC has made a commitment, through its Cultural Arts Committee and Music Program, to bring excellent examples of all the arts into our congregation.
Our three choirs are open to members ages 6 to 106. Each rehearses from September through May.
CHAI NOTES: Students in first through fourth grades sing in this choir for Shabbat and Holiday Family Services. Chai Notes also perform special programs in the community from time to time.
CANTOR'S CHANTERS: Fifth, sixth and seventh graders are the backbone of this youth choir. Cantor's Chanters participate in Shabbat evening and morning services during the school year and at Yom Kippur Ne'ilah services. They also have sung at the Indianapolis Children's Museum and at Union Station.
CONGREGATIONAL CHOIR: This loyal group of volunteers practices for patrticipation in Shabbat services, High Holy Day worship and our biennial musical holiday productions. Anyone 16 years old or older may join.
The Cultural Arts Committee sponsors "Tradition, Tradition: A Festival of Jewish Cultural Arts" every two years. During this day-long celebration, artists and craftspersons from all over the United States display and sell their work. Throughout the festival day, there are opportunities for dancing, listening to Jewish song and story, and special hands-on sessions for children. Culinary delights are available for eating on-site or to take home. The next festival will be the Spring of 1998.